Details
The indigenous people of Mexico linked the image of our lady of Guadalupe to the gods, which further promoted her popularity. The belt of lady Guadalupe is interpreted as a sign of pregnancy; a cross-shaped image symbolizing the universe, engraved under the image's belt. She is known as the "mother of magic", the source of the sacred drink tequila. Our lady of Guadalupe is also known as "The Virgin Mary." The surrounding light is also considered to represent a huge thorn.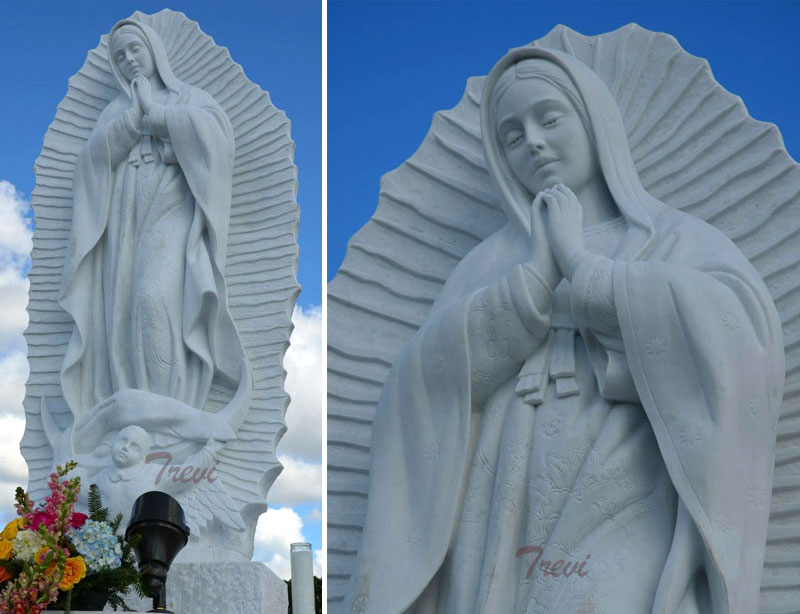 The Guadalupe expression, with its high cheekbones, exquisite features, straight, unwoven black hair, simply separates the frame in the middle of her face. Usually standing posture, showing praying in contemplation, hands crossed, little fingers apart, slightly tilted head; she gaze at a place below and to the right with heavy eyes, and look to the left from the perspective of the observer. She wore her feet from her neck in a pink robes and a blue-green azure cloak, folded in one arm, with an 8-point star and two black tassels printed on a high waist, with a brooch on her neck and a colonial-style cross.
Most of the Western sculptures are highly decorative and practical. Pay attention to the face each other. Let the work have the same aesthetic and appreciation value as the painting.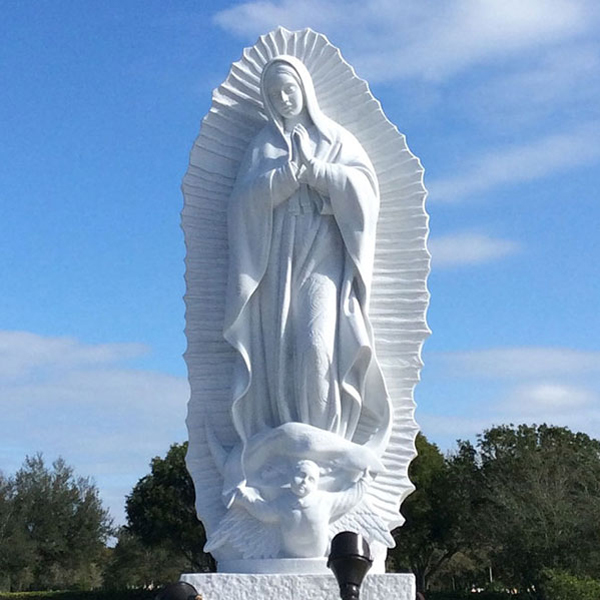 Our You Fine sculpture Factory was located in Qu Yang.The professional Qu yang white jade stone carving manufacturer makes thousands of hammer sculptures to make a variety of Western characters European celebrity religious sculpture statues,our lady of Guadalupe is one of series, suitable for placing in courtyards, villas, real estate statues, own white marble mines, focusing on making various European Western European sculptures.
Perfection is not a small detail, but attention to detail can make perfection,so i believe we can make the statues well!